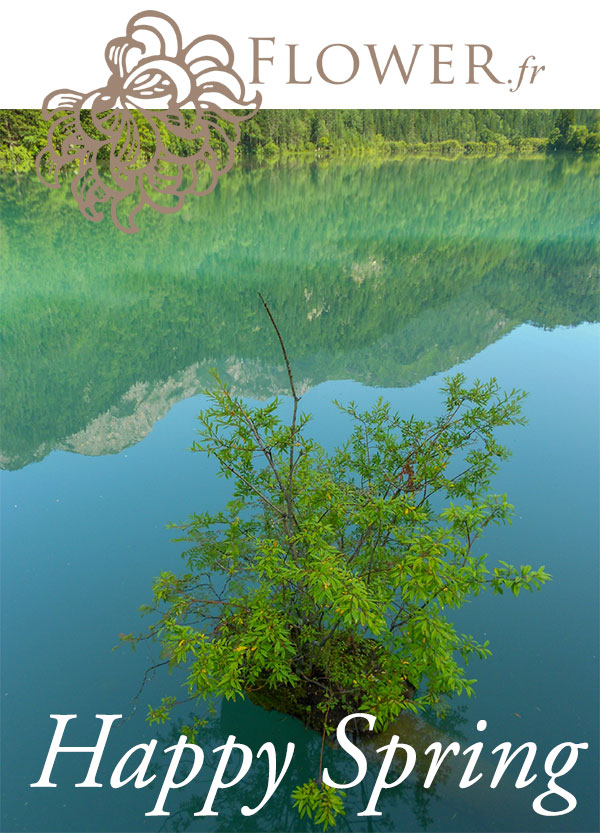 In brief:
FLOWER inspires fashion
New 2016 Spring-Summer Collection
Flower art, the Facebook competition
Proust moment
FLOWER
inspires
fashion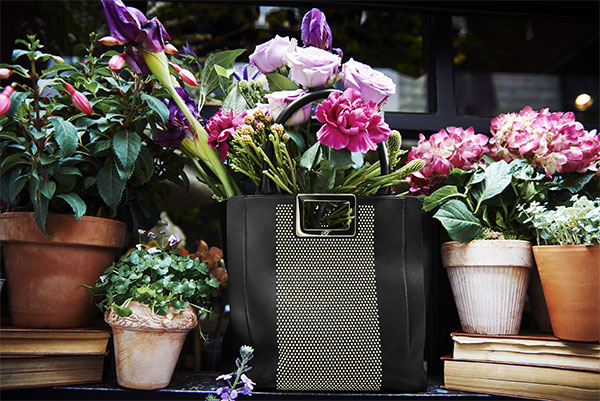 The creator Roger Vivier chose the FLOWER SAINTS-PÈRES shop situated 14, rue des Saints-Pères, Paris 6ème, for the shooting photo of his bags and his shoes with the it girl Jeanne Damas.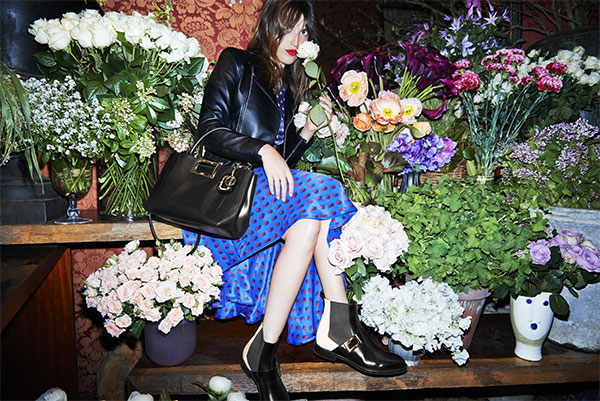 New 2016
Spring-Summer
Collection
Roses in Grasse:
The roses in Grasse have in mind the narcissuses and in the heart, mixed with the desire for the tulips, the laughter of craspédias. In perfumes of Hesperides and under colors of disguised citrus fruits, prunus fly, wax run away. But at the end, in Grasse, the roses keep the winter and its most beautiful buttercups, prisoners..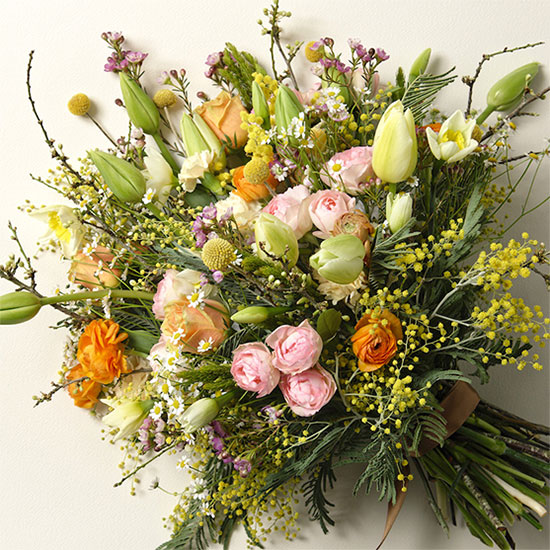 Porcelaine Day:
The morning gave to the porcelain its soft green and its shy colors. Noon left one fragile and ambitious layer. The evening put down in its enamel a more calmed tint. The night married the biscuit to the glaze: from now on carnations( testify of the snow, the proteas of a country which we do not know and the freesias of the frost of this day.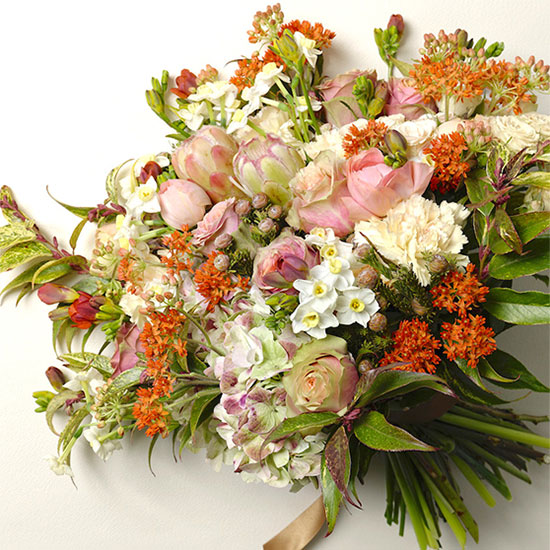 Tuberose:
Its flowers come from the blue and tend towards the pink, towards the green. Do not even trust the whiteness of tuberoses: it is in the boudoir on the famous Nana, that a count, the blood rushed to his cheeks, decided not to look any more to avoid the death which one day these flowers made him touch.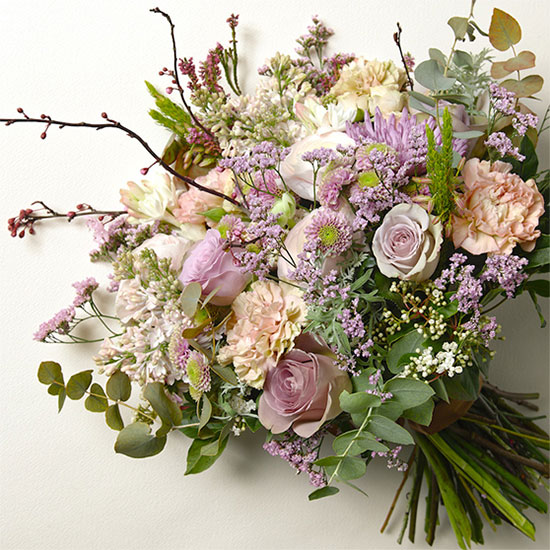 Crepe Paper:
Folded, folded up, applied between the table and the nail, a sheet disappears, a flower is invented. We believe the anemone is fast but it is forgetting the heart. The rose is always a surprise and the carnation never stops it, to turn, to turn. Plum and powder pink: for once noon will see colors that the evening is for a long time alone to admire.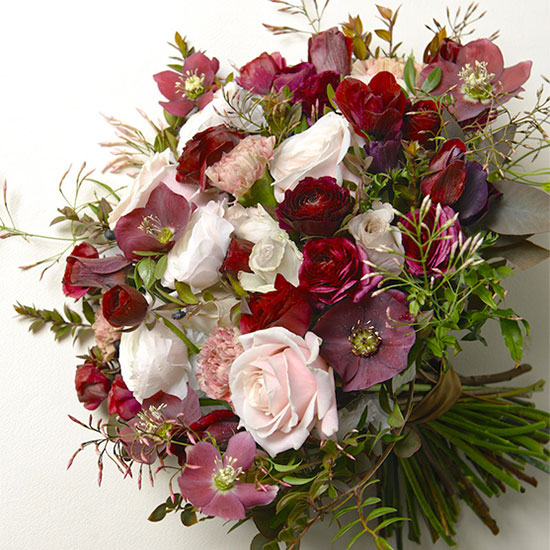 Flower art,
the Facebook
competition
FLOWER organized on Facebook a competition to win a class of Flower arranging. The happy winners were lucky to learn from the florists Elizabeth and Romain of the FLOWER BABYLONE shop, located at 39, rue de Babylone, Paris 7ème. In conclusion to this great moment of conviviality everydody left with a personalized bouquet.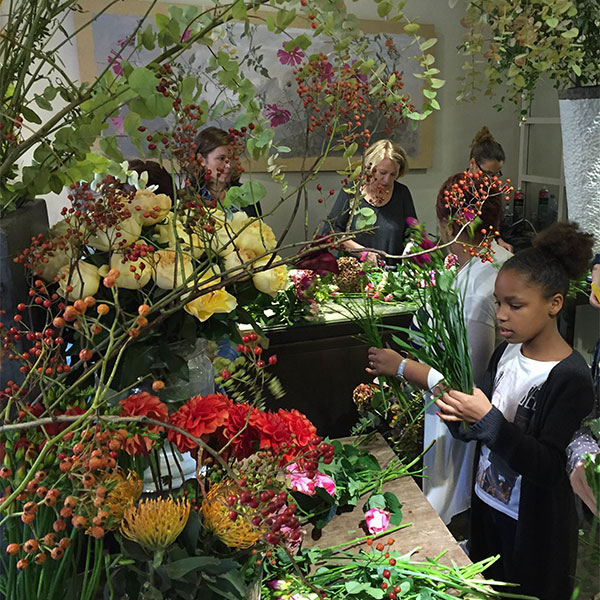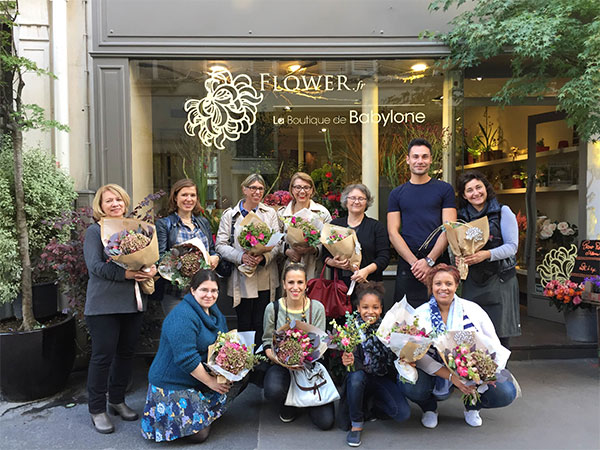 Proust
Moment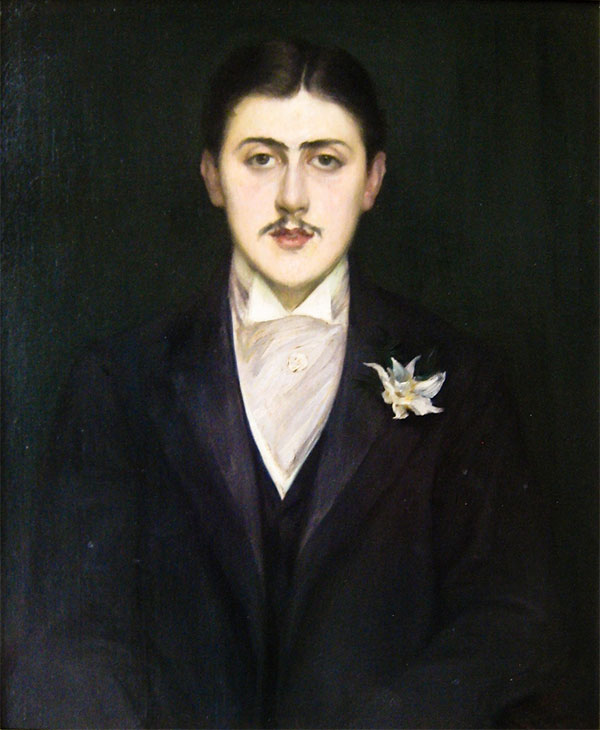 « Odette had in her hand a bunch of cattleyas, and Swann could see, beneath the film of lace that covered her head, more of the same flowers fastened to a swansdown plume. »
Marcel Proust, Du côté de chez Swann.
Flower.fr
La Boutique de Babylone
39 rue de Babylone
75007 Paris
Tél : 01 53 63 14 00

La Boutique des Saints-Pères
14 rue des Saint-Pères
75006 Paris
Tél : 01 44 50 00 20