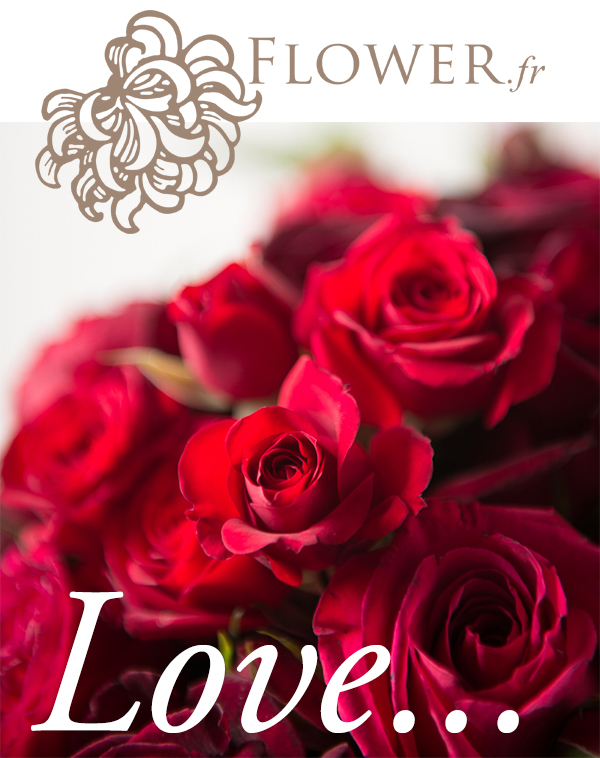 In brief:
FLOWER's loving dictionary
Personalized message
The Vintage Moment
FLOWER's
loving
dictionary
For Valentine's Day FLOWER proposes you bouquets with roses in suggestive tints, for a subtle declaration of love.
Spirit White :
Sober, elegant and poetic, this bouquet where trains of ivy and jasmine beautifully interlace, distills in various touches, the subtle scents of freesias and sweet peas. Heart-shaped, the spotless petals of the roses and the hydrangeas evoke the purity of the feelings.
Passion Fruit :
From fruit and berries, from forbidden flowers and stolen kisses, buttercups and quince mingled with vermilion roses and recall blossomed the idea of a love passion.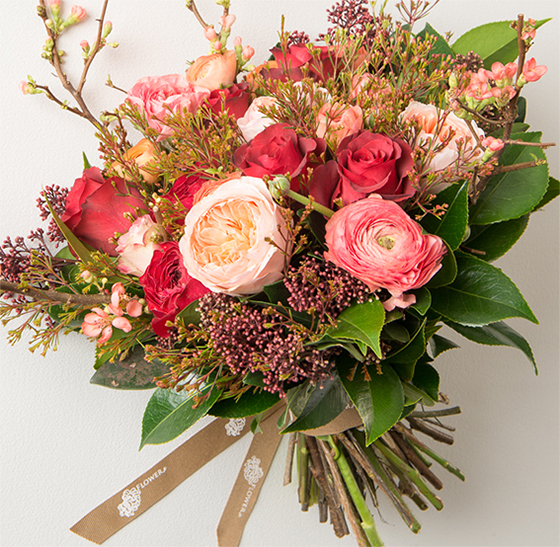 Grenadine Valentine :
In a Valentine's day of grenadine perfumes, an ardent bouquet smelled hot and red. In precious cuts of its Piaget roses, close to the profond lilac and deep purple anemones, clematis turned heads and sweet peas were shattered.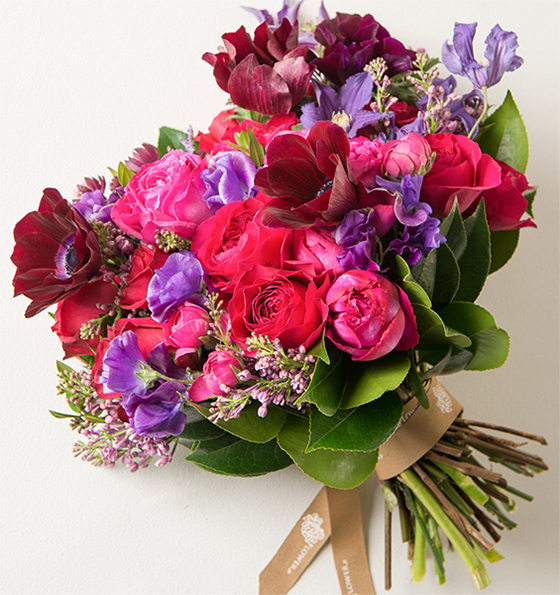 Red Revolver :
No misunderstanding possible, this is the bouquet of mad love! Red roses are unequivocal, the deep carmine pink of the "Piano" roses carries far beyond the caprice and if the ivy winds it's that it was lent true qualities: you offer an ardent bouquet ... irremediably!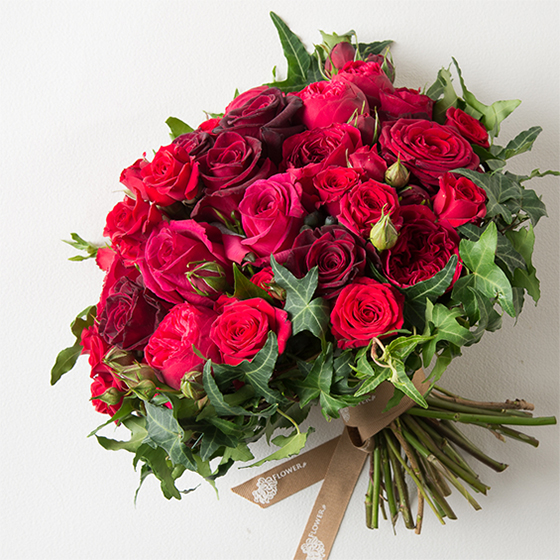 Personalized
Message
FLOWER accompanies your bouquet delivered in a beautiful bag with a card with the message of your choice retranscribed by hand.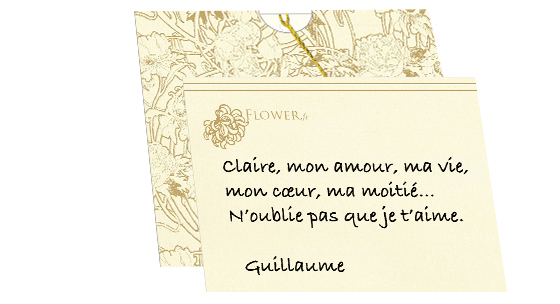 The vintage
Moment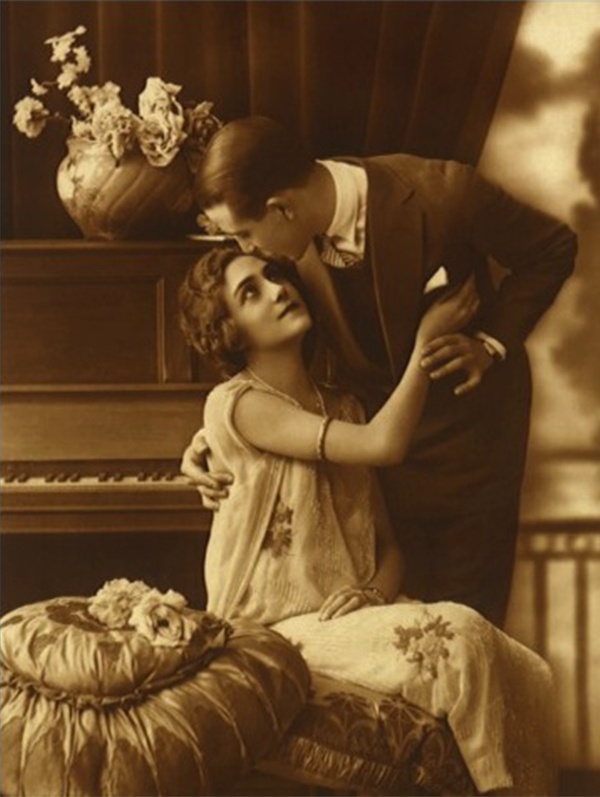 Flower.fr
La Boutique de Babylone
39 rue de Babylone
75007 Paris
Tél : 01 53 63 14 00

La Boutique des Saints-Pères
14 rue des Saint-Pères
75006 Paris
Tél : 01 44 50 00 20